Who We Are
Caribbean – Sino Consulting Limited is a government Authorized Agent for the Citizenship by Investment Programme of Dominica. We pride ourselves in being a team of reputable professionals committed to delivering exceptional residency and citizenship services.
Caribbean-Sino Consulting Services Ltd (Cari-Sino) is a multifaceted consultancy firm. With prodigious experience in the Great Asia area, our firm's main focus is providing our clients with the best and most reliable service in the business.
What We Do
Cari-Sino is an appointed agent by the Government of the Commonwealth of Dominica to promote the Country's Citizenship by Investment Program. We offer our clients step-by-step assistance in obtaining their second citizenship; coupled with tailored advice as to the best option of investment that most suits their need.
Our company offers procurement services for clients looking to obtain products out China. We can assist you in finding OEM companies, branding, packaging etc. Plan on visiting China we can assist you in planning your trip.
Citizenship By Investment Programme
The highly reputable Citizenship by Investment Programme of Dominica invites investors of good character to make an economic contribution to Dominica and in exchange, the applicant and their family are eligible to obtain full citizenship of the country, within the strict guidelines of the law.
The Citizenship by Investment Programme of Dominica has been operating since 1993 and is legally entrenched in the Dominican Constitution and the Citizenship Act.
Visa-free Travel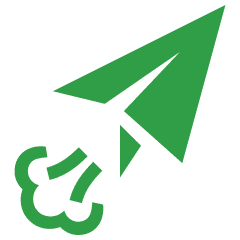 Visa-free travel to over 90 countries, including the United Kingdom, Singapore, Hong Kong and Ireland
Dual Citizenship

Enjoy dual citizenship benefits. No need to give up our country's citizenship.
Mini Tax

Minimal taxation – no wealth, gift, inheritance, foreign income or capital gains tax
Duty free

Duty Free Trading in Caribbean
Currency

Currency pegged to US Dollar
Tax Treaty

Dominica is signatory of double taxation treaties with the USA and Caricom